IN THE NAME OF ALLAH THE COMPASSIONATE, THE MERCIFUL
WELCOME TO THE

MEEM CONNECTION

QADRI-GHOURI, QADRI-NAQSHBANDI,

QADRI-CHISHTY, QADRI-SUHRAWARDI

THIS SITE IS DEDICATED TO:

ALLAH AND HIS (MESSENGER) RASOOL MUHAMMAD

ALL PRAISE IS FOR ALLAH THE RABB OF THE WORLDS, DAROOD AND SALAAM ON MUHAMMAD, HIS FAMILY AND HIS COMPANIONS.

IMPORTANT

Information

About

Brother Khalid.

Dear Brothers and Sister.

It is with great sadness and great grief that I have to inform you that Khalid has passed away, on

Thursday 28th November 2013.

<![if !vml]><![endif]>

May Allah Bless his sole, and make him amoung the guided ones.

May Allah raise his

status,

Ya Allah forgive Khalid and make his grave wide and full of light.

The Prophet (peace and blessings of Allah be upon him) said: "When a man dies, all his deeds come to a halt apart from three: ongoing charity (sadaqah jaariyah), beneficial knowledge or a righteous child who will pray for him."

This Site will still be maintained by his brother and friend Lateef (e-mail: Lateef@live.co.uk)

There is more information on Khalids Blog (see below for link)

---

LAST UPDATE: 30 November 2013

COPYRIGHT (C) 1999 - 2013 Khalid M Malik Ghouri

The information presented on this site may be copied and distributed free of charge, provided the contents of the material are not altered in any way and a copy of this notice is included. All the information presented is as I have understood it and I wish to share it with those who may be interested.

ONLY ALLAH KNOWS BEST.

LETTER OF INVITATION TO ISLAM BY MUHAMMAD RASOOL ALLAH
QURAN WEBSITE WITH ARABIC TEXT, TRANSLITERATION AND ENGLISH TRANSLATION + TAFHEEM UL QURAN
Please check the blog site for future updates
The Meaning of Surat AL FATIHA - THE OPENING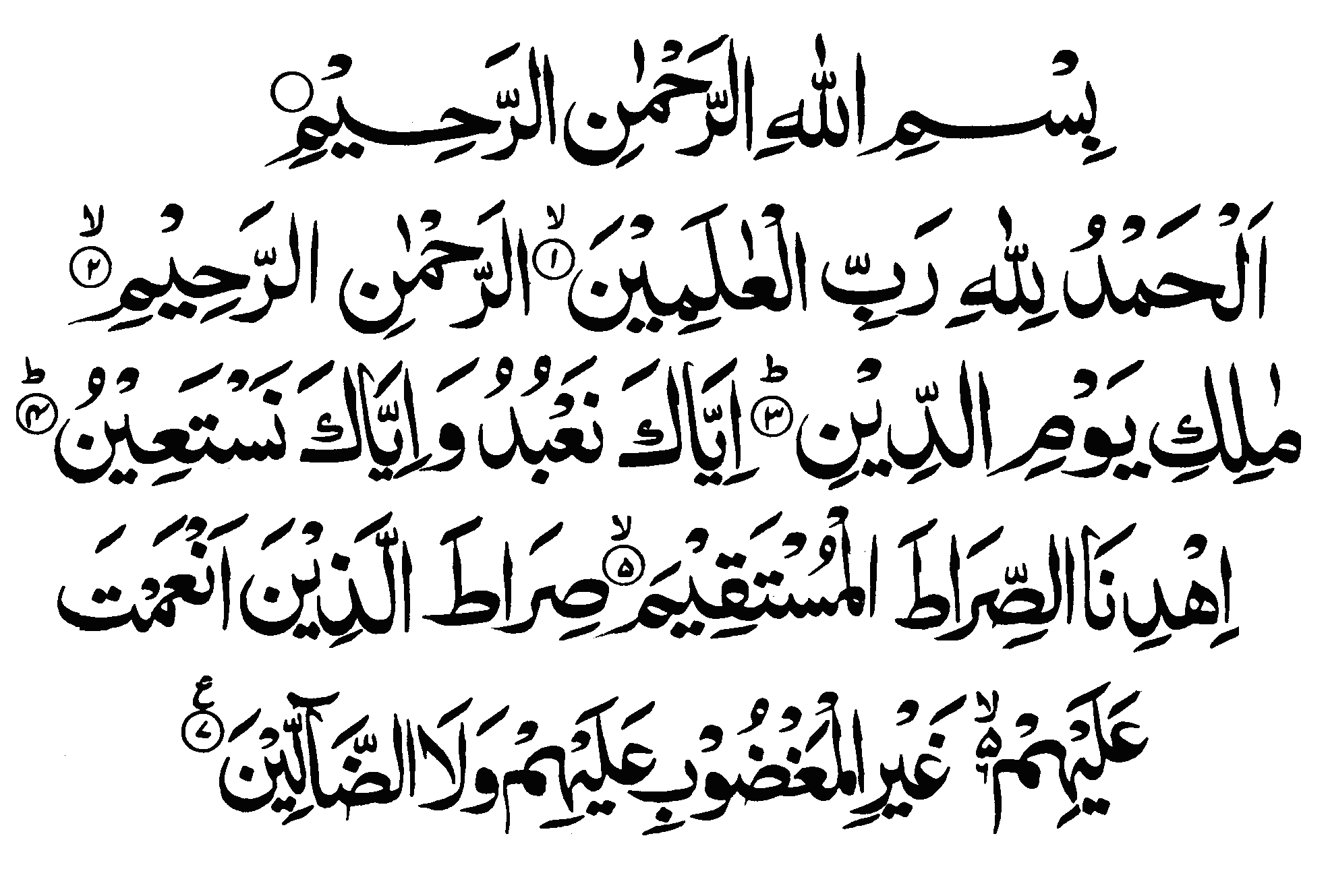 FREE BOOK ON ASMA UL HUSNA - THE BEAUTIFUL NAMES OF ALLAH - CLICK ON THE FOLLOWING TO READ OR DOWNLOAD IN PDF FORMAT

FREE BOOK ON SALAAT - CLICK ON THE FOLLOWING TO READ OR DOWNLOAD IN PDF FORMAT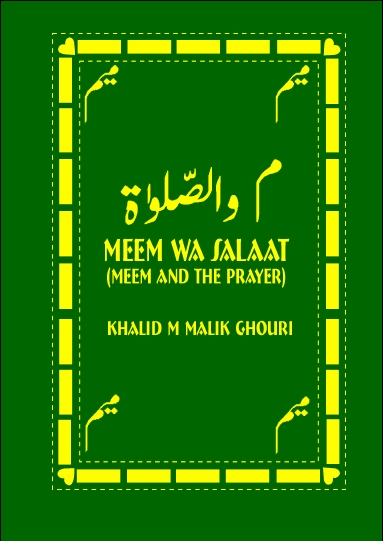 Meem Wa Salaat (Meem and the Prayer).pdf

THE FOLLOWING ARTICLES EXPLAIN THE SPIRITUAL AND MYSTICAL MEANING OF THE

ARABIC LETTERS IN RELATION TO QURAN AND ISLAM.

CLICK ON THE LETTERS TO READ ABOUT THEM.

ALL THE 28 ARABIC LETTERS ARE AVAILABLE IN THE BOOK "AYN AL MIFTAH (THE VISUAL KEY)" COSTING UK£10.00 OR €15.00 IN EUROPE (free shipping), OR US$15.00 ( + US$5 for shipping anywhere in the world) FOR REST OF THE WORLD. DETAILS TO OBTAIN THE BOOK ARE AVAILABLE ON REQUEST:

A limited number of AYN AL MIFTAH copies are available FREE to anyone who is interested but cannot afford to buy it. Emails are welcome from anyone from the African, Asian and Far East countries. Please state in your email your country of residence where you would like the book to be sent along with one or two lines as to why you would like a copy of Ayn Al Miftah.
OTHER ARTICLES
MIRAAJ - THE JOURNEY TO HEAVEN
SALAWAT - DAROOD - BLESSINGS ON MUHAMMAD

TAWEEZ - TALISMAN - AN EXPLANTION
3 - PUZZLE 4 U - THE REALITY OF CHAIN LETTERS
3. PRAYER FOR MEETING KHIDR (ALAHI SALAAM)
4. PRAYER FOR CURING ANY FORM OF ADDICTION OR BAD HABIT
5. PRAYER FOR CALLING BACK 'RUNAWAY'
6. CURE FOR ALL KINDS OF SPELLS (BLACK MAGIC OR WHITE MAGIC)
8. PRAYER FOR MEETING THE HOLY PROPHET (SAL ALLAHU ALAIHI WA SALLAM)
9. PRAYER TO READ AT LEAST ONCE IN A LIFETIME
10. PRAYER FOR PROTECTION WITH ALLAH (In Urdu)

11. PRAYER FOR PEACE OF MIND AND BLESSINGS

17. PRAYER FOR RAIN DURING DROUGHT

---

OTHER ITEMS

Pictures of Ferry, Mombasa, Kenya

Pictures of Old Harbour, Mombasa Kenya

Pictures of Old Town, Mombasa, Kenya

Pictures of Fort Jesus, Mombasa, Kenya

Pictures of Railway Station, Mombasa, Kenya
Shanzu Beach Sunrise, Mombasa, Kenya
Kotli Loharan East, Sialkot, Pakistan
---
Date Site Setup: 28 January 1999
---